My Help Comes From the LORD.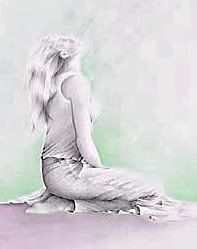 You ever have one of those days? Everywhere you turn, someone is handing you something else to do, to handle, so THEY don't have to? That was yesterday for me. I found out that 2 more of my co-workers (yes two MORE) are leaving, meaning by the end of this month, we will be short 5 persons in our advertising group. As I told my husband last night, "Everyone is jumping ship and I'm left holding the oars." Well I only have 2 hands, I can't hold all 5 oars that have been abandoned (read that as, ordering advertising for 150+ accounts in each of the 4 abandoned account blocks). So last night I was VERY discouraged. So my husband bought me Chinese food (meaning I didn't have to ALSO worry about what to cook-Bless you Honey!) and listened to my tale of woe, let me cry it out and started offering solutions. It makes me so glad to have a husband. God knew that as a woman, my response to such times is to relieve stress by letting my emotion drip out of my eyes. It makes ME feel better, but does not really DO much to get me OUT of the situation. God instilled in MAN the drive to fix things, to get it done, to move ahead, to get the family where they are going. Thank you God!
So this morning, I already feel much better and on the radio this morning played one of my favorite life-got-you-down? songs
Voice of Truth-by Casting Crowns
and I wanted to hear it again, so I found it on YouTube and whoever put together this collage, did a good job. And at the end are verses that spoke to me so well, I wanted to share them.
John 14:27
"
Peace I leave with you; my peace I give you. I do not give to you as the world gives. Do not let your hearts be troubled and do not be afraid.
"
This one is the New Living Translation (which I don't always agree with) but this time it used perfect wording:
Deuteronomy 31:6
"
So be strong and courageous! Do not be afraid and

do not panic

before them. For the L
ord
your God will personally go ahead of you. He will neither fail you nor abandon you
"
As long as I have God and my husband with me, I will keep putting one foot in front of the other and soon I will walk out of the valley and bask in the Son-light.